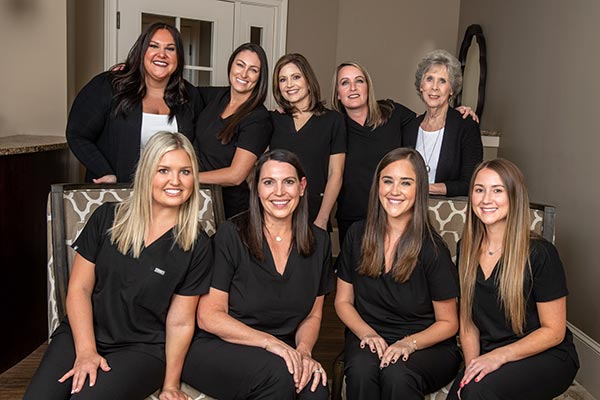 Patient Safety
At Macke Dental Care of Roswell, protecting the health and safety of our patients and team is always our highest priority.
Since we first opened our doors, our infection control and sterilization protocols have continually held to the strictest standards set forth by the American Dental Association®, Centers for Disease Control (CDC) and OSHA.
We, like our fellow healthcare professionals, want to do everything we can to reduce the spread of COVID-19 in our community. We appreciate your cooperation as we all do our part to keep each other safe.
Please read our current guidelines below:
As always, don't hesitate to reach out to us if you have a question.
Our office will communicate with you before your appointments to ask some screening questions. You will be asked those same questions again when you are at the office.
A mask will be required to be worn into and out of the office. If you do not have a mask, please let us know, we will be glad to provide one for you.
To comply with social distancing guidelines, we will not be allowing anyone to enter the building that does not have an appointment. Exceptions will be made for minors; one guardian will be allowed to accompany children. Please do not bring other children to the office if they do not have appointments. If you are a caregiver for an adult patient, please let us know.
We have hand sanitizers that we will ask you to use when you enter the office. In the treatment room, we will ask you to use a special rinse. This helps to lower the potential viral, bacterial and fungal load.
We will do our best to allow greater time between appointment slots, but please be patient with our team. We recommend that you plan for your appointments to take more time than you are accustomed to as we implement screening and social distancing measures.
Because we are wearing more personal protective equipment (PPE), we are keeping the office temperature colder than usual. Please keep this in mind when you are dressing for your visit with us.
Our HVAC system is equipped with HEPA air cleaning equipment to provide air filtration as an added safety factor.
We look forward to seeing you and your family.
We are happy to answer any questions about the steps we take to keep you, and all of our patients, safe in our practice. Contact Our Macke Dental Care Team